Accidents can happen anytime, anywhere, and to anyone. While we cannot predict them, we can prepare ourselves to deal with them. If you have sustained an injury at work that requires physiotherapy intervention, the WorkSafeBC (WSBC) can help cover the costs associated with your treatment. However, navigating the process can be confusing, and it is essential to understand your rights and responsibilities when it comes to receiving WSBC physiotherapy treatment.
In this blog post, we will provide you with all the information you need to know about WSBC physiotherapy treatment, including who is eligible, what to expect during treatment, and how to make the most of your rehabilitation program.
What is WorkSafeBC Physiotherapy Treatment?
Physiotherapy is a rehabilitative health specialty aimed at improving and restoring movement, function, and overall well-being of patients who've experienced injury or illness. A WSBC physiotherapy treatment program is designed to help workers regain health and function and return to work after a workplace injury. Physiotherapy is a primary component of WSBC approved recovery programs. Therefore, if you have been referred for WSBC physiotherapy treatment, you can be rest assured that you're in good hands. 
Who is Eligible for WSBC Physiotherapy Treatment?
If you have suffered an injury or illness due to your work, you may be eligible for WSBC physiotherapy treatments. This includes workers who have sustained injuries because of accidents at the workplace, as well as those who have developed occupational diseases or conditions over time due to their job.
To access WSBC physiotherapy treatment, you must first report your injury or illness to your employer and see your physician. Once your claim has been accepted by WSBC, you can then be referred to a physiotherapy clinic that accepts WSBC patients.
What to Expect During WSBC Physiotherapy Treatment
WSBC physiotherapy treatment typically involves a series of exercises and manual therapy techniques designed to help you restore function and mobility following an injury. Depending on the nature and severity of your injury, your physiotherapist may use a variety of treatment methods, such as massage, manual therapy, stretching, and strength training, to help you regain your physical abilities.
During your treatment, your physiotherapist will assess your progress and adjust your rehabilitation program as needed. They will also work closely with your healthcare team, including your physician and any other specialists involved in your care, to coordinate your treatment and ensure that you are receiving the best care possible.
How many WSBC physiotherapy treatments do I qualify for if my claim is accepted?
Recovering from an injury can be a daunting process, but fortunately there is often help available in the form of physiotherapy. The ultimate goal of these treatments is to rehabilitate you back to your pre-injury state, and make functional gains to allow you to return to work safely.  It's worth noting that if you are starting Physiotherapy within 60 days of your date of injury, WSBC pre-approves 16 physiotherapy sessions for the first 6 weeks post-injury, but if you require more treatment, your physiotherapist will fill in an Extension Request that lays out your progress-to-date, the gains you can expect moving forward, and the number of sessions needed to achieve those goals. Slide the Instagram post below to know the 101s of WorkSafe BC Physiotherapy Treatment.
Types of Physiotherapy Treatment Offered by WSBC
WSBC offers a range of physiotherapy treatment options, including manual therapy, exercise therapy, and modalities such as ultrasound, electrical simulation, IMS and acupuncture, and heat/cold therapy. Manual therapy interventions may include joint mobilization, soft-tissue massages, and stretching. Exercise therapy may include a combination of stretching, strengthening exercises, and balance training. Modalities may be used to help decrease pain, reduce swelling/inflammation and improve circulation.
How to Make the Most of Your WSBC Physiotherapy Treatment
To make the most of your WSBC physiotherapy treatment, it is important to be an active participant in your rehabilitation program. This means attending all your scheduled appointments, following your physiotherapist's instructions, and working diligently to complete any exercises or stretches that are assigned to you.
It is also essential to communicate openly with your physiotherapist throughout your treatment. If you have any questions or concerns, don't be afraid to speak up. Your physiotherapist wants to help you achieve the best possible outcomes, and they are there to support you every step of the way.
Don't let pain or injury hold you back any longer. Our team of physiotherapists are here to provide you with priority care and can offer same day appointments for those in urgent need. No matter what your condition is, our skilled physiotherapists have the knowledge and experience needed to guide you through a swift and successful rehabilitation process. Don't wait another day to put your health first – schedule your WorkSafeBC (WSBC) physiotherapy appointment today and start feeling better tomorrow.
Looking for WorkSafeBC (WSBC) appointment near you?
Our experienced team at Allied Physiotherapy Health Group can help. We specialize in Physiotherapy, Massage Therapy, Chiropractic Care and Acupuncture. Book an online appointment today at the location nearest to you.
About Howard Morris Reg. P.T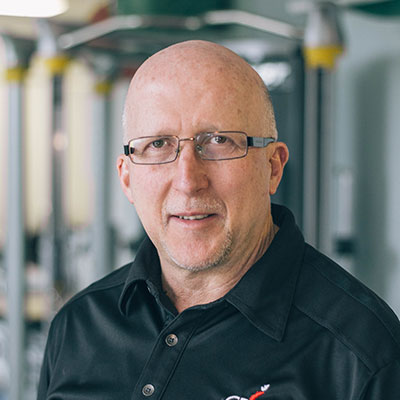 Howard Morris is a registered physiotherapist with the Allied Physiotherapy Health Group. He treats patients with various musculoskeletal conditions using patient education, progressive exercise therapy, manual therapy, muscle trigger point release and muscle energy techniques to restore full function. His treatment philosophy involves providing his patients with the know-how to self-manage their injuries. He aims to provide his patients with quality treatment and care that exceeds expectations.